The beauty queen cheering festival has begun. With the stage of the 72nd Miss Universe pageant held in El Salvador. Today is the first day of the qualifying round. Where beautiful women from more than 80 countries bring their beauty, confidence, and potential to the fullest.
And in the evening gown round, beautiful women from over 80 countries appeared in elegant evening gowns. and look sexy like the beauty queens of each country. Antonia Posiu Miss Universe Thailand appeared in a see-through evening gown embroidered with a silver-rose gold gradient pattern. From the brand Valentier Atelier (Valentier Atelier), creating a buzz for the army of beauty queen fans in the hall.
The meaning of Antonia Posiu's evening gown is "Light of the universe." Ombré Embellished Tulle Gown is an evening gown embroidered with a gradient pattern of silver and rose gold. Told through patterns and shades inspired by the light of the stars. It shimmered like a precious gem. that shines in the night sky
If talking about the materials used for embroidery Including techniques and details of embroidery work. It can be seen that jewelry techniques are mixed together with high-tech hand embroidery. Using high quality materials such as Cubic Zirconia, a synthetic gem similar to diamond. Comes mixed with Morganite Gemstone, a peach pink gemstone. or the Stone of Divine Love (Stone of Divine Love) is used as the main ingredient in making this set.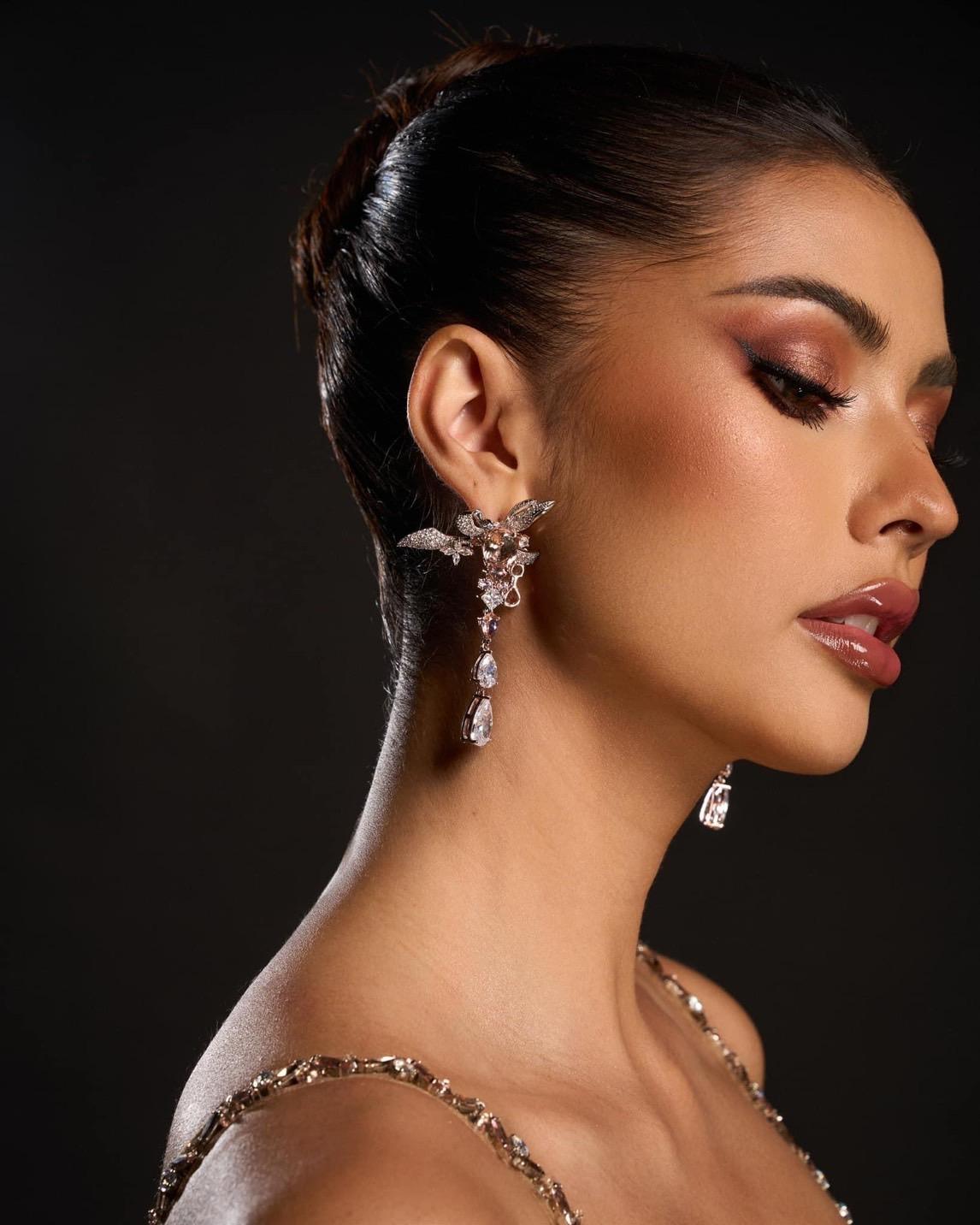 As for the body that is embedded with gemstones, it is newly molded silver and plated with white gold. Embroidered together with crystals, sequins, beads and sugarcane segments, arranged and shaded to create a dynamic effect. And add a technique of embroidering a gradient fringe on the hem of the skirt. to create movement on a moving time series The main material of the Morganite Gemstone used this time is supported by Formica (TH) Company Limited, a producer, importer and exporter of synthetic gemstones for more than 10 years.
Another indispensable part is accessories that are used to complete the look even more perfectly. Fine Jewelry by Thai fashion stylist "Khun Sugus Saknarin". This pair of earrings was designed from the same idea as the set. for the perfection of the look that will be presented The shape of the earrings is teardrop shaped. The body is two-tone White gold and Rose gold, a combination of white and peach pink gems, White Cubic Zirconia and real Morganite gems, total weight over 8.99 carats, mixed with many different facets. Make it the perfect accessory for this look.