Trang Cake still sings! Eggs, 5 baht, cheesy traders, threatening to close their businesses continuously
On August 10, at a delicious cake shop, Thanon Station, Thap Thiang Subdistrict, Mueang District, Trang Province, which has been a traditional cake shop for more than 50 years, the owner of the shop is Mr. Yi Keng Wongsamphan, 84 years old and the chairman of the club The cake operator, Trang Province, admits that the situation of chicken eggs has continued to rise. As a result, the price of chicken No. 2 that I bought now falls at 4.20 am per egg, resulting in a need to increase the price of small, medium and large cakes by 10-20 baht because the amount of chicken eggs cannot be reduced. Because it will make the recipe of the cake distorted from the original, but turn to reduce the amount of production from the original Daily production becomes 2-3 days production at a time.
The workers are in their relatives and must be employed on a daily basis. Which this event has occurred since the Covid-19 epidemic continues until the price of chicken eggs has increased. Although there are signs that tourism will recover. More and more tourists are coming to visit Trang. but the original sales tens of thousands of people a day before the covid epidemic Only thousands left Causing more than 80 operators of cake shops in Trang Province to gradually close their businesses and about 40 remaining.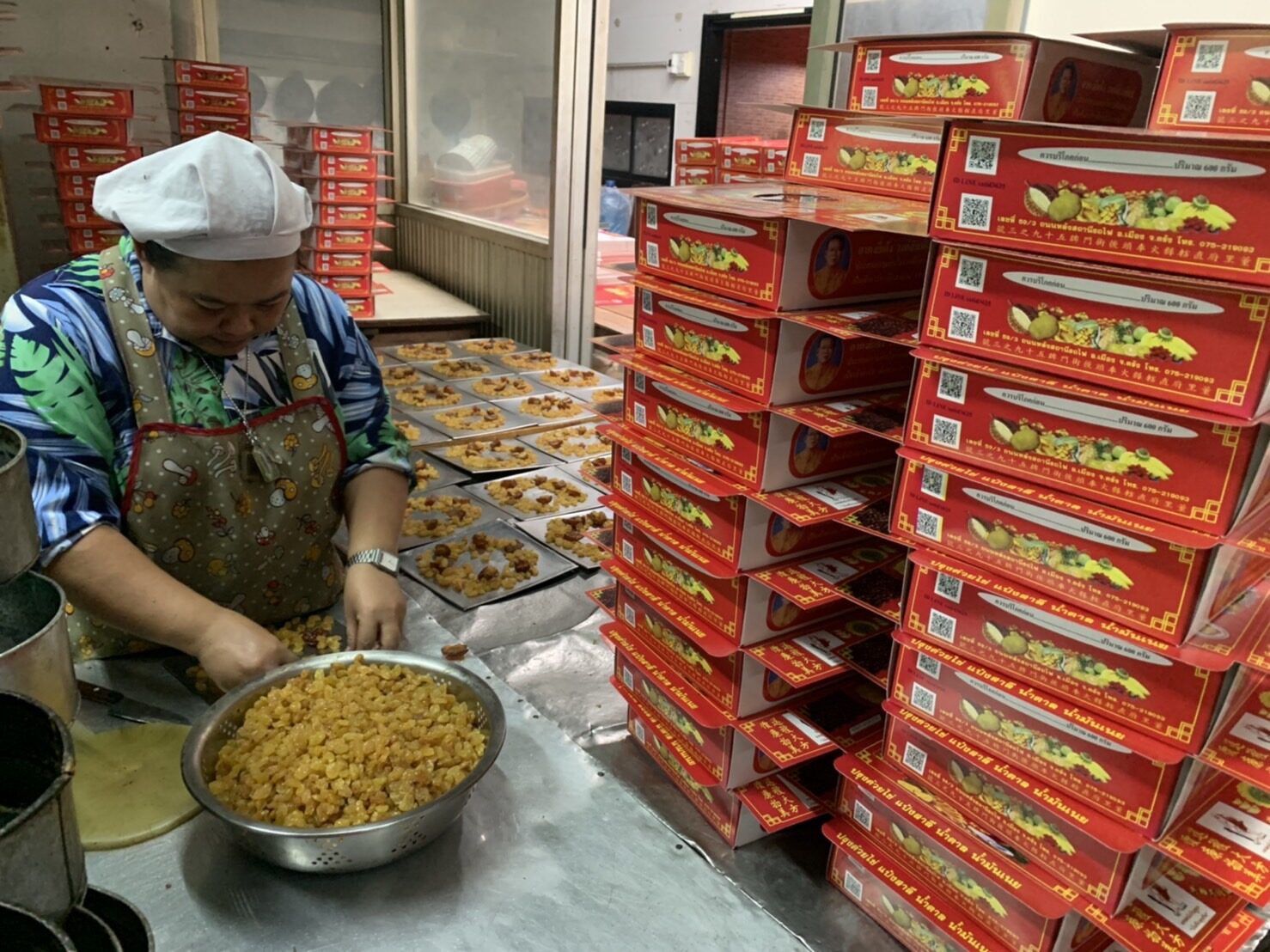 Some of which are open for orders to make cakes. Only during festivals such as New Year, Songkran or long holidays for several days in a row Most customers understand the reason for the price increase. But it has reduced sales from 3 years ago by more than half. As for souvenirs from community products that contain chicken eggs as an ingredient, such as Kanom Pia, Siem Reap, Foi Thong, Khanom Khai, Khanom Mo Kaeng, etc., many businesses have closed down. Make the shelves that used to be full on every floor. Now it's empty. However, Trang Cakes It is known as a 5-star souvenir or OTOP product. Come to Trang Province to eat Trang cakes. Make sales of the first original cake There are still more customers coming to buy than general stores.
Mr. Yi Kheng Wongsamphan, president of the Cake Entrepreneur Club of Trang Province, said that from a survey of the provincial industry Found that there are more than 80 cake shops, but now they have ceased their operations, leaving only 40, some of which are sold only during festivals such as the New Year, the tenth month merit fair or Ching Meng. Chicken eggs have been adjusted several times, from 3.70-3.80 baht per egg, now it's more than 4 baht per egg, but can't reduce the amount because it will make the recipe wrong. therefore need to raise the price Because everything has been adjusted, such as margarine from the original 470 baht to 700 baht. As for the customers, if the long weekend is almost back 100%, but on weekdays, there are some people who come in, as you can see.