'The Rock' has a big surprise Giving a customized car to the fans make FC tears flow
Called it a no less appreciation for the fans, not less when The Rock or Dwayne Johnson, a famous young actor currently having works from Red Notice has revealed the most heart-warming video clip Give a big gift to the fans
The Rock posted a video on Instagram and said today is a "Merry Christmas" day. @coach_orod and please enjoy the new car I invited the fans Let's watch the movie Red Notice together and I want to do something cool with them.
I want to do something big. What a great, huge and unforgettable one for a fan. My first idea was to give him the Porsche Taycan that I drove in the movies. But Perche has refused. I also insisted on giving to give something better So I gave him a custom car as a gift.
I gathered as much information about the audience as I could. and finally Oscar's story it impresses He takes care of his 75-year-old mother as a personal trainer. leadership in the church and also support Food for women victims of domestic violence be humble and to be proud
And in the end, I wish Oscar a fun drive.
The Rock video clip shows from the minute The Rock come into the cinema Before calling Oscar out, hugging and talking, the Rock revealed he knew better than what Oscar had done in the past. Before Oscar said Impressed with The Rock as well. The Rock is an inspiration to do a lot of things.
before the rock will take the young man to a new car when he read the letter He even fell down and sat on the floor. and embraced The Rock with tears in his eyes Thank you for giving him such a car to try to start the car.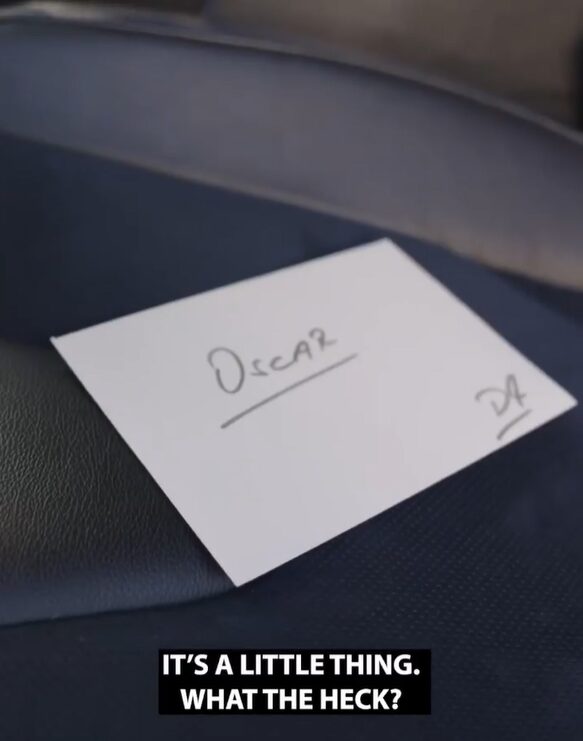 Oscar said, "This is amazing" and made a video call telling others of the impressive moment. before driving away
The Rock concluded that it was an honor for me. to give him a little happiness He deserves more than this car.
As for the Oscar after receiving the car He also posted on Instagram thanking The Rock and saying there were no words to describe how happy he was. and tagged The Rock as "Brother, without a big, generous heart, this unlikely thing would not have happened," which The Rock also commented on him. Let him keep doing good things like this.