Kruba Boonchum traveled to Hang City. Praying the Dharma to please relatives after leaving the cave ready to be president Merit ceremony to raise the top of the chedi of King Naresuan the Great which the people of Hang City built believed to be the place where King Naresuan's death The faith group is waiting to welcome you with a voice of reverence along the way.
On August 5, 2022, Phra Kruba Boonchum Yanasawaro Aranyawaseephikku traveled to Huai O Village Hang City Muangsat Province Myanmar to preach the Dharma and visit the homes of the Faith and Disciples There are many villagers who know the news are waiting to receive Phra Kruba Boonchum.
After that Phra Kruba went to preside over the merit-making ceremony for raising the top of the chedi of Somdej Phra Naresuan the Great at Tambon Mueang Hang. Muang Ton District which the people of Hang City have built, believed to be the place where King Naresuan's death The stupa of Somdej Phra Naresuan was rebuilt, with 2 smaller ones built to cover the area that is believed to be the place where King Naresuan's ashes were buried. the other one, which is larger being built side by side along the wayPhra Kruba BoonchumPassing by, there were people and faith groups waiting to welcome Phra Kruba Boonchum along the way. At some point Phra Kruba Boonchum got out of the car. Walked to meet the villagers on both sides of the road. The villagers were all uttering the words Sathu sathu sathu.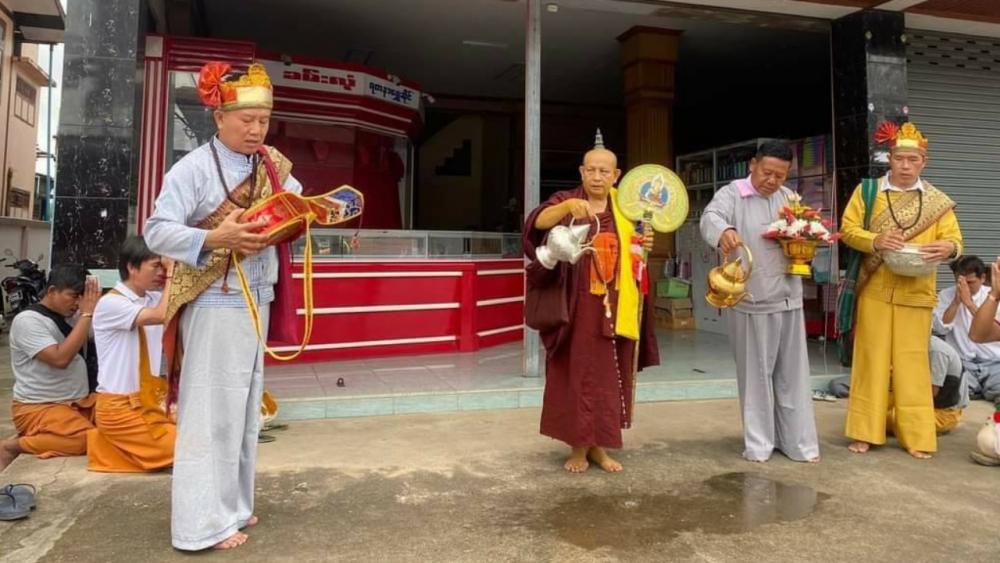 for Muang Hang Subdistrict Muang Ton District Not far from the Kew Pha Wok relief checkpoint, Baan Arunothai, Mueang Na Subdistrict, Chiang Dao District Chiang Mai Province And after this, Phra Kruba Boonchum will travel. After the end of Buddhist Lent, or last month, is the first day of the waning day of the ninth lunar month and will go out on the 15th day of the 12th lunar month, which is the end of the Kathin ceremony at Wat Phra That Don Rueang, Ban Pang Sa, Mueang Phong, Tachilek Province.
(Thanks for the picture and clip from Facebook, Sai Luang Lang)
Read more…