Prepare to spread the screen 'Bangkok in the middle of the plot' on the second day, choose to show the national film heritage. 'Time in a Glass Bottle'
On July 8th, at the Khon Mueang area, Phra Nakhon District, Bangkok, Bangkok. by the public relations office Together with the Thai Film Directors Association, the Thai Film Archive, the Central Film Association, and Better Bangkok, organize a film festival under the name 'Bangkok Klang Pang'.
At 4:30 p.m., reporters reported the atmosphere before the screening of the film in the middle of the night that participants continued to come to the city square. including both elementary and middle school students The atmosphere at the event includes booths selling a variety of food, such as kite crackers, bao zhang, beverages, toasted meatballs and popcorn, as well as a charity massage that can be tried for free.
The movie that will be released today is 'Time in a Glass Bottle', first released in 1991, is an adaptation of Prapassorn Sevikun's social novel. It tells the story of a group of teenagers living with hope. Although each person has their own problems. But on the day they made their dreams come true Instead, they are faced with violent events that hurt both physically and mentally. until he grows up to be an adult full of political and family wounds This film has been registered as a national film heritage for the 10th time of the year 2020.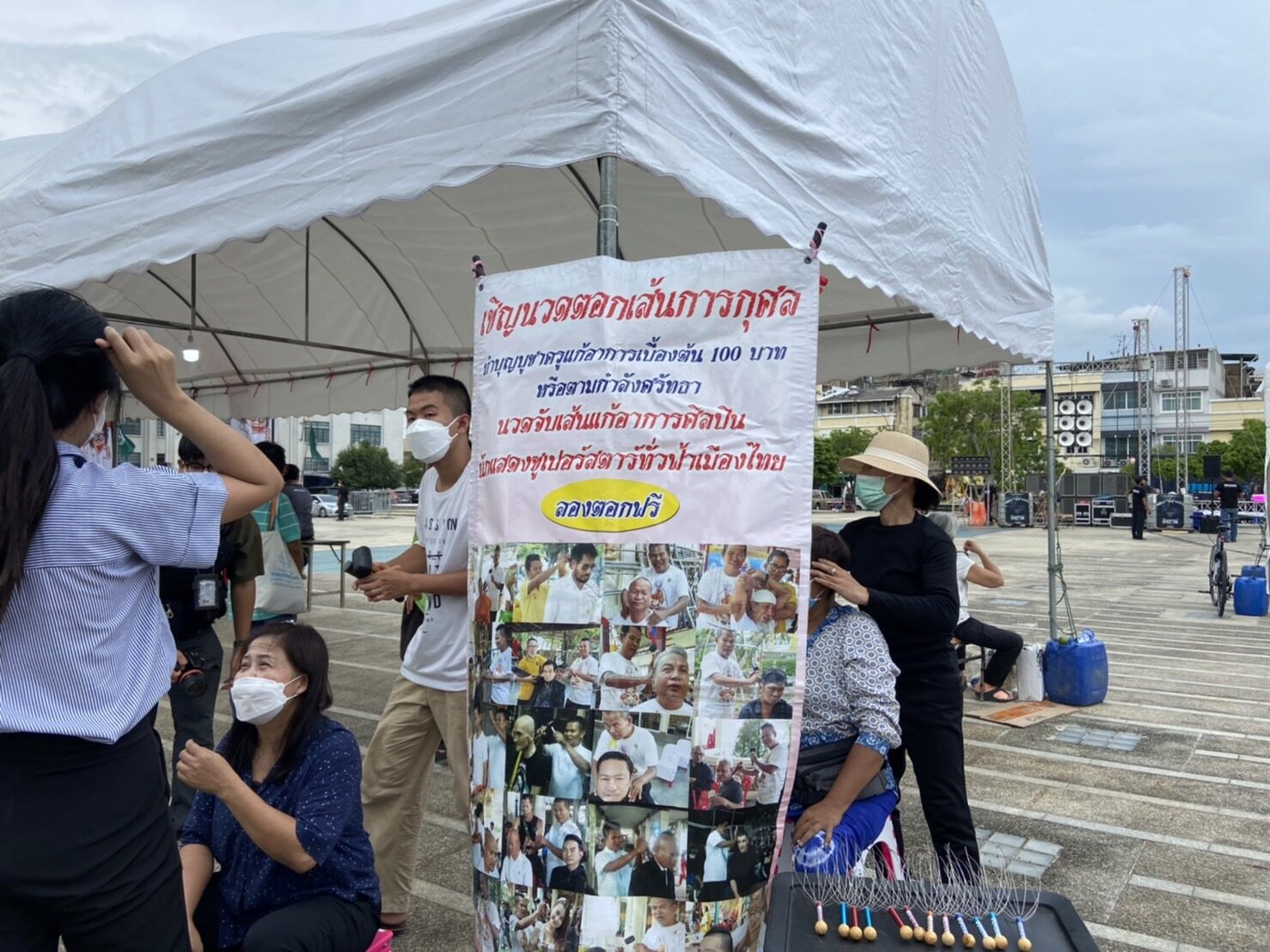 The post It's raining, people don't back down! Keep spreading the screen, waiting to watch 'Time in a Glass Bottle', a national film heritage. in the middle of the city square appeared first on Matichon Online.