If you want to study in Thailand, you will need an education visa, officially known as a Non-Immigrant O Visa (ED).
This visa applies to those studying Thai, training to become a Buddhist monk, interning at a company, or attending a training or university course.
While there are multiple options for study, learning Thai at a language school is the most popular purpose for obtaining an ED Visa.
This is a great option for those who want to stay in Thailand long term but aren't eligible for a marriage or retirement visa, or can't afford the Thailand Elite Visa.
That being said, if you do apply for an education visa to study Thai, you will need to attend class, otherwise you'll be breaking the rules.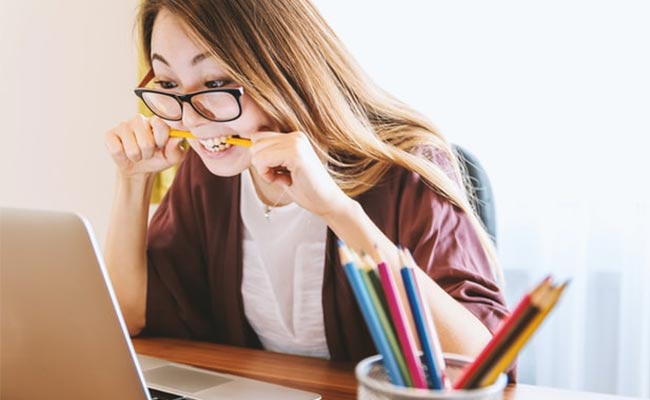 Education Visa Requirements
The only requirement to qualify for the ED Visa is that you legitimately want to study or participate in training of some kind.
The company or organization you are studying or training with must be recognized by the Ministry of Foreign Affairs. There is a specific accreditation that can be acquired.
Application Process
Part of the application requires a letter from the company or organization to confirm that you will be given a place on the course.
We will use attending a language school as an example for the application process, since this is the most common ED Visa use case.
The process starts with the language school presenting a receipt for course payment and a copy of your passport to in the Ministry of Education.
They do this in order to obtain a letter certifying that you are a bonafide student. This process takes between 1-3 weeks.
If you are already in Thailand, then, once processed, you will then collect this letter and leave Thailand to apply for a Non-Immigrant Education Visa from an overseas Thai Embassy or Consulate.
You could visit a local country such as Laos or Malaysia to obtain the visa.
Nationals of certain countries are only allowed to apply for an ED Visa at an embassy or consulate in their home country.
Those countries are as follows:
Bangladesh
China
India
Sri-Lanka
Middle Eastern countries
African countries
If applying from your home country, the language school can send you the letter to present to your local embassy.
When you return to Thailand with the Education Visa in your passport, an immigration officer will stamp your passport with a 90-day stay.
You can study for the 90 days (3 months) given on your ED Visa, if that's all you need.
Alternatively, you can go to your language school and they will prepare your documentation to visit an immigration office and get the Education Visa extension to cover the total length of your course.
Just make sure you extend before the initial 90 days expires. The extension can be done up to one month in advance of the expiry date.
The visa will be issued according to your course requirements, as advised by the language school.
The initial 90-day visa can be extended to a maximum of 8 months.
Courses usually run for 3, 6, 8, or 14 months, so if you enroll in a 14 month course, you will be required to apply for a new ED Visa after 8 months to continue the remaining 6 months.
Finding a Good School
I previously attended Language Express in Bangkok to learn Thai, though I wasn't on an education visa.
However, they do offer ED Visa packages, and the school is well organized and a popular choice for many.
Note that the Ministry of Education does not recognize some language schools., so check first that your school of choice has the accreditation.
Also be careful of schools offering really cheap study deals in return for an ED visa. These schools may tell you that you don't even need to attend class.
This was far more common some years ago than now, but the Ministry of Education clamped down on the practice.
Immigration officials started doing spot checks on schools and the language proficiency of students reapplying / extending ED Visas to ensure they were really studying.
Bear in mind that Thai isn't your only language learning option; you can study Chinese, Russian, and even English.
However, there may be different study time requirements for these courses – such as the need to meet a minimum study time of two lessons a day, five days a week.
Other Areas of Study Eligible for an ED Visa
Perhaps you don't want to learn a language and would rather do something more physical or creative.
Check out the following options:
Martial Arts
Muay Thai is alternative route you can take to get an education visa. There are many schools around Thailand offering courses, and you can pretty much take your pick of location.
For example, Tiger Muay Thai in Phuket offers courses for 6 months and 12 months. Each option includes the ED visa and the immigration extension fees.
If you'd rather stay in Chiang Mai than Bangkok, why not study hand-to-hand combat from with the Thai Military Police. This is a seriously cool option for a 12-month stay in Thailand.
You can apply through Chiang Mai Locals, who will handle all the necessary paperwork. It costs 34,000 Baht.
Chiang Mai Buddy also offers a self-defense program for 33,000 Baht.
Cooking
Learning the art of Thai cooking is another option for getting an ED visa.
Thai culinary schools like the Hua Hin Thai Cooking Academy offer a 90-day student visa cooking program, which allows you to complete the 4 weeks, 6 weeks, and 7 weeks Advanced Cooking Course at your own pace.
Or try the Bangkok Cooking Academy, which has fully air conditioned culinary training classrooms.
Other Options
You can also get an education visa for:
ED Visa Required Documents
The documents required for the Thailand Education Visa may change from year to year, so be sure to check the latest requirements on your local embassy's website.
The requirements also differ for different types of study, as seen here on the London Thai Embassy website.
However, generally speaking, here is what you will need:
Passport or travel document with validity not less than six months
Visa application form completely filled out
4cm x 6cm photo taken in the last six months
Recommendation letter addressed to the Thai Embassy or Consulate
Letter of acceptance from the academic institute or organization
For those wishing to study in a private institution, an official letter from the Ministry of Education of Thailand, or other sub-authorities concerned, approving the enrollment of foreign students, and a copy of registration certificate of the academic institute
Academic record and the student ID, if currently studying
For those wishing to attend seminar, or training session, or internship, a recommendation letter from the institution addressed to the Consulate is also required
Education Visa Cost
The initial Non Immigrant O ED Visa from your home country will cost £50 (UK). Prices vary in different countries due to exchange rates.
Extending your visa inside Thailand costs 1,900 Baht.
How to Extend Your ED Visa
Extending your ED visa is similar to the process of first applying.
What's different, for those studying Thai, is that the immigration officer may throw a few Thai questions your way to see if you really have been learning Thai.
You may get an informal written test if you're considered an advanced student.
If you flunk the questions you may get a lesser extension period, and potentially no extension at all.
Leaving & Re-entering the Country During the Visa Period
If you need to leave the country at any time during the validity of your visa, then you will need a re-entry permit.
This permit stops your visa being invalidated by you leaving the country.
These permits are available at the airport and can be purchased prior to a flight, or at an immigration office.
There is a comprehensive re-entry post here.
In Summary
To study Thai, martial arts, Buddhism, massage, yoga, Thai cooking or any other discipline in Thailand, you will need to find a school or organization accredited by the Ministry of Foreign Affairs.
The majority of schools provide help to students with the initial ED Visa application and with in-country extensions.
The education visa route is still a very cost-effective way to stay in Thailand for an extended period of time, albeit that you will need to commit to a mode of study and the requirements attached to your visa.
#optinforms-form3-name-field{display:none}
Last Updated on July 15, 2020