Pattaya-
Diodora Blow Thailand is bringing you a hit Ugandan artist, Spice Diana, this weekend at their brand new location near Tukcom in Pattaya.
Spice Diana, who has hundreds of thousands of Twitter followers and millions of Instagram fans will be having a yacht party, 1700 baht, for her birthday first on Sunday October 23rd (flyer below) and the after-party at Diodora Blow Cafe and Lounge afterwards from 8:00 P.M for 500 baht.
If you aren't familiar with Spice Diana, cluck here for her Wikipedia.
As for Diodora Blow Thailand, which is a premier Cannabis Cafe and Lounge,
click here for their Facebook with directions and more information. You are guaranteed to have a great time here!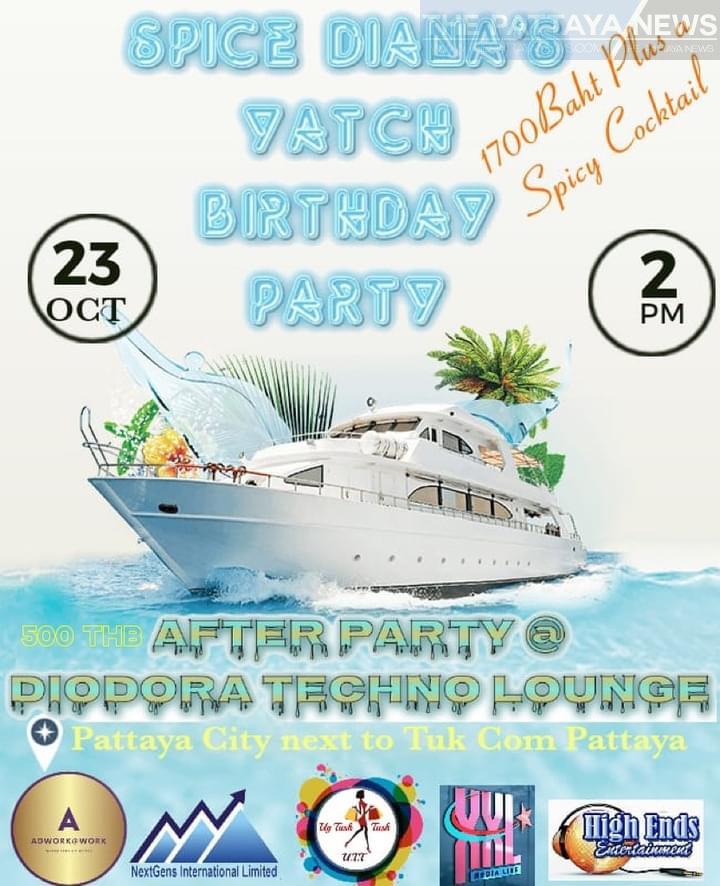 Diodora is, of course, open every day as well for your needs and includes a quality Cafe which is not just about cannabis, but…
Read more…