Brittany Higgins has confirmed she deleted messages and photos from her phone before handing it over to police.
A jury has heard it was not her intent to keep things from the officers investigating her alleged rape.
The former Liberal Party staffer is being cross-examined as the first witness in the criminal trial of Bruce Lehrmann, who has been accused of raping her.
He has pleaded not guilty to sexual intercourse without consent.
Asked under cross-examination by prosecutor Steven Whybrow if she remembered deleting the messages, Higgins said "potentially".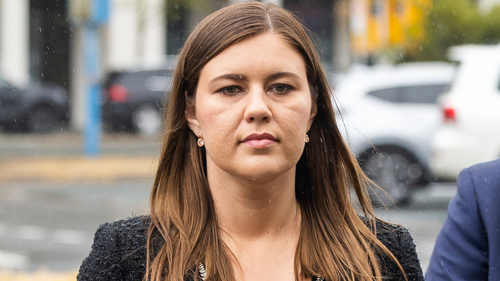 She cleared off her phone photographs showing her holding alcohol or with politicians.
"I wanted to scrub all the horrible parts of my life out of my day-to-day existence," she told the ACT Supreme Court on Friday.
Higgins described her phone as her "life" and said she didn't want to see photos of former minister Linda Reynolds, for whom…