at 11:00 a.m. on October 28, 2022 at the Informal Finance Business Case Division (CAT) Department of Special Investigation (DSI), 8th floor, Government Complex, Building B, Chaeng Road, Wattana Road, Mr. Pattanaphon Kunchorn or DJ Man, along with Mrs. Panchaya Thanasetha Bowonphak Legal advisor from Bangkok Investment and Regal Co., Ltd. and Mr. Rien Piamchan, a lawyer, came to meet with Pol. Col. Akkarin Lattasaksiri. Director of Informal Finance Business Division 3, Department of Special Investigation to file an allegation letter and additional documentation After investigating more than 1 hour.
DJ Man revealed that He would like to thank DSI for giving the opportunity to clarify. Today, documents and evidence have been brought. including official documents to explain to all DSI investigators It's a document that goes back many years, about 5-6 years. It's very long and very delicate. In the case of delays because of official documents, it must have his time. Before you can bring it, you must make a request, so today we bring it all. After this, it is up to the DSI and the prosecutor's discretion. But today it's all done. nothing is stuck
When asked if the financial path had been clarified, DJ Man said that all official documents had been delivered. It was prepared very carefully. All handed over to the investigating officer, however, he never came. Come here every time But maybe before There was one time that Mrs. Panchaya Thanasethabowonphak Legal advisor to represent
DJ Man also said that today he came with sincerity. and pure heart at all times It is considered clear and fully clarified. Actually, we want to come in every time they call. because we want to clarify with sincerity Because it was many years ago. If you ask me if I'm stressed admit stress Because the news will be written in many forms, including his family. both parents and children It has all the consequences, so I want to show my sincerity and wait for the discretion of the investigators and prosecutors as soon as possible so that they can clear themselves up.
As for the issue of acquaintance with Mr. Apirak Kothi, a former Forex-3D executive who has suspicion that society is related, DJ Man explains that this is something that we have to say that we know each other, but we have explained everything as shown in the picture. We explain the reason, but if you look closely, Mr. Apirak has a lot of photos with many people. But maybe it's us Most of the media will post pictures of us, but if you look carefully, he knows many people, so in this regard, we can explain all the investigators.
When asked if the investigator informed the circumstances if there was a connection to the financial path with Mr. Apirak, DJ Man said that this was a matter of rhetoric. because some documents that are media It's not like that. But he explained everything, feeling more comfortable, however, DJ Man also stated that If after this, the investigating officer considers the documentary evidence that he has brought to clarify and sees that there is still something to be brought in. The investigating officer will inform him later.
DJ Man concluded that The case is considered to affect their work very much. Because the media has juxtaposed the news, everyone is shocked by the allegations like that. But we are actually innocent from the date of the accusation until today, so it is common for their employers to He might ask to see first. It has a lot of impact but it's past We fight and fight with reality. Prove it in order to come back and make a living as usual. At present, most employers are our own brothers and sisters. organizer or what We want him to be comfortable. If he's not happy, that's fine. We can make a living for something else. However we understand him. because it has a broad impact. If he's in trouble, we're fine. Let the story end before we talk about it. for lawyer james He confirmed that Attorney James was not an attorney in this case for him from the beginning according to the news.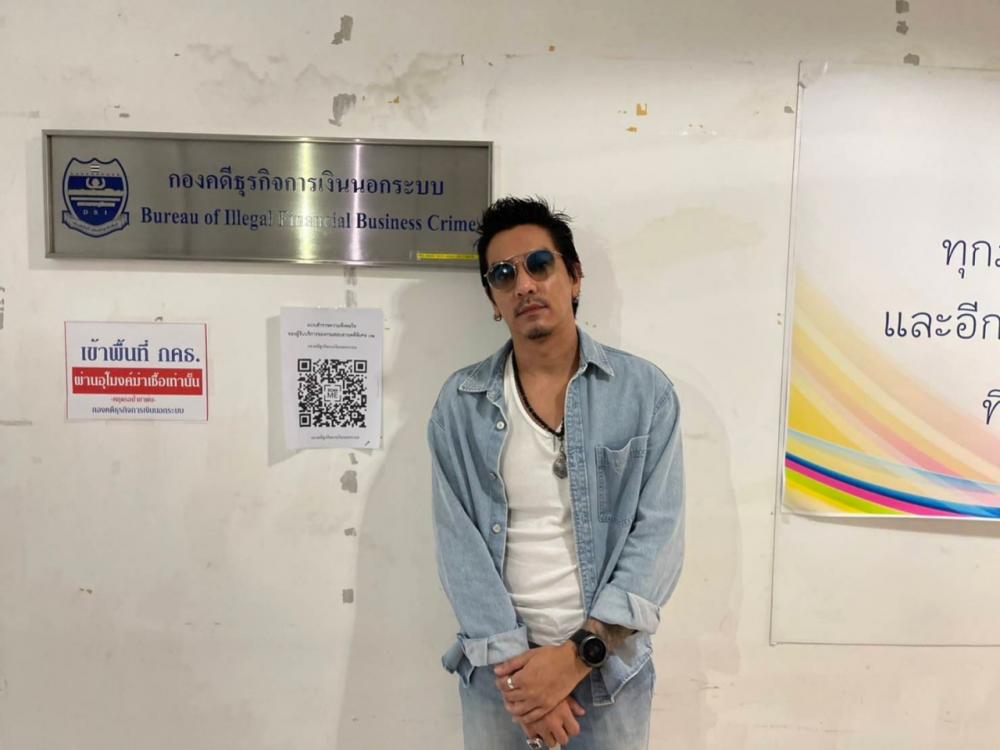 As for concerns about whether the lawsuit will be filed or not, Ms. Panchaya said that in that part It will be the discretion of the investigating officer and the prosecutor. We cannot predict how you will have discretion. But in the evidence that we have prepared to clarify We have explained in detail the facts that you suspected.