Deepika Padukone and her Bollywood debut film Om Shanti Om's director Farah Khan shared a sweet interaction via Instagram story recently. Farah first spotted Deepika's advertisement hoarding in Bangkok for an international luxury brand. She posted a click on her Instagram story and wrote, "Looking good baby!". This post got an emotional response from Deepika.
Deepika re-shared the post on her Instagram stories, and wrote, "Thank you Ma, YOU had faith in me when no one else did..," along with a white heart emoticon.
In response to Deepika's post, Farah Khan again wrote, "You were a star even then…so proud," along with a red heart emoticon.
Farah Khan launched Deepika Padukone in the 2007 film Om Shanti Om alongside Shah Rukh Khan.
See Deepika and Farah Khan's posts: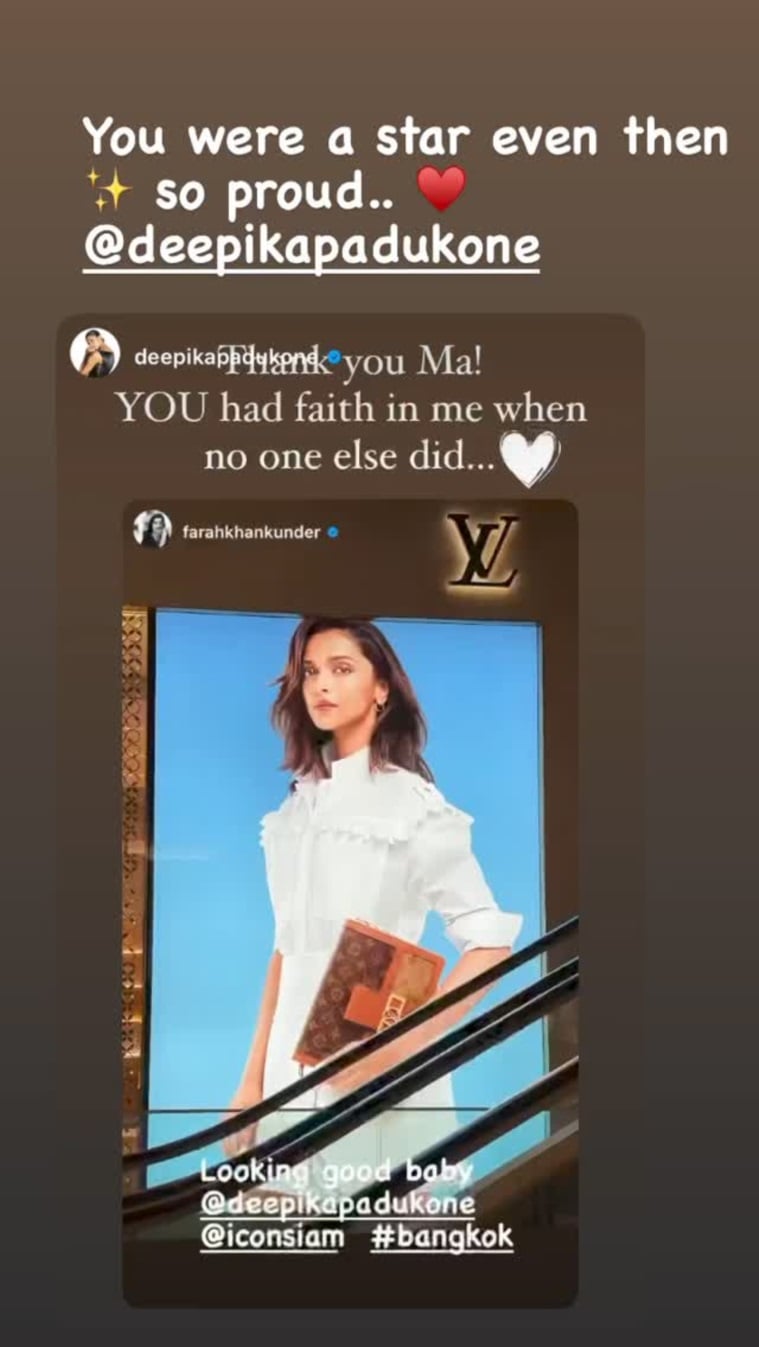 Deepika Padukone is the first Indian brand ambassador for the luxury brand Louis Vuitton.
Very…